Crystal City Marriott at Reagan National Airport Reunions

Reunion Spaces & Facilities
Experience your next reunion in brilliant style when you book the Crystal City Marriott at Reagan National Airport for your event venue. We offer a number of spaces perfect for your next event, including 16 meeting spaces and nearly 10,000 square feet of event space.
Potomac Ballroom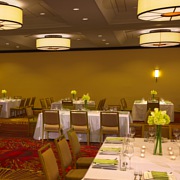 Host up to 400 guests in this impressive event space standing at 3,540 square feet - our largest event space.
Chesapeake Ballroom
Plan grand events for up to 200 guests in the Chesapeake Ballroom, standing at an impressive 2,680 square feet.

Salon Spaces, Roosevelt, Martin Luther King, Jefferson, Dulles, and Reagan Rooms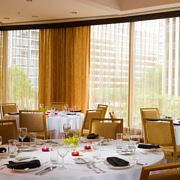 Enjoy 10 distinct breakout spaces that are perfect for smaller gatherings and group events. Each of these rooms accommodates between 15 and 90 people, depending on the setup.